Women and children are the hearts of our communities, the heart of the future
The Michelle Richmond Foundation supports women and children from disadvantaged communities in Kenya, providing Safe Housing, Counselling, Education and Support to help them rebuild a sustainable life.
MRF is a registered Australian charity with the ACNC for:
The relief of human poverty, sickness, suffering, distress, misfortune, disability, destitution or helplessness unrestrained by age, gender, race, sectarian belief or political ideology for the betterment of the quality of life of the disadvantaged in the community."
Kipchamgaa Children's Home
Kipchamgaa Children's Home currently provides a loving home and education for 45 children who were neglected, abused, exploited, traumatised, discriminated against or abandoned.​
Within minutes of walking through the door, the children stole my heart. The love and quality of care is instantly obvious through the radiant smiles and glowing eyes.
Supporting The Board of Kipchamgaa to provide safe and loving passage for these children feeds my heart and soul.
To date we have:
Provided a School teacher to support the children to catch up with their learning
Created the Being ME Wellness Program, supporting emotional and mental health.
Implemented the learning of English to support the children in Education and Society
Sponsored 20+ children to go to School
Provided computers for Administration and the Children
Liaised with the Management and Board in the functioning of the home and well-being of the children.
Donations of books, education uniforms and supplies, toys, food and various sundry items as required.
Transform a child's life
for the better, as you transform the heart of their future and break the cycle of poverty.
Donate Now
The 'End Period Poverty' Campaign
In Kenya, it is estimated that one million girls miss school each month because they cannot afford sanitary pads, while some share used ones exposing them to diseases.
A survey done by Procter & Gamble and Heart Education found that 42% of Kenyan school girls have never used sanitary pads and instead use alternatives such as rags, blankets, pieces of mattress, tissue paper and cotton wool. The fact that 65% of women and girls in Kenya cannot afford sanitary pads is alarming. The basic necessity is crucial in maintaining hygiene and preventing infection during menstruation.
The statistics revealing that 2 out of 3 pad users in rural Kenya receive them from sexual partners and 1 in 4 girls do not associate menstruation with pregnancy highlight how menstrual hygiene management is tied to gender inequity and other fundamental risks.
Friends of MRF have reported finding girls having sex in the fields with cane cutters to make money, and men waiting outside public toilets swapping sexual favours for sanitary products. Not only demoralising girls as young as 9 years old, but exposing them to HIV, sexually transmitted diseases and pregnancy.
MRF supports an End Period Poverty Campaign in the slums of Nairobi, and has initiated a project in Western Kenya.
To date MRF and our supporters have sponsored 500 girls with sanitary supplies, and the ability to maintain their dignity and attend school.
You Can Change A Child's Future Today
Watch your money transform a child's life for the better, as you transform the heart of their future and break the cycle of poverty.
The children's stories stretch across all aspects of our humanity, from the worst, to the very best. From pain and suffering to absolute courage, extraordinary love, kindness and generosity.
​​​YOUR SUPPORT
We are unique in that ALL Contributions & Donations go DIRECTLY to support the children.
There are no fees , middle men, corporate or PR budgets to funnel money away from this objective.
Donate and Break the Cycle of Poverty
Michelle Richmond
Within 2 weeks of arriving in Kenya, I was asked to go to the slum and work with women who had become sex workers, to support them to build a new life. It was both eye opening and heartbreaking at the same time. Yet their courage and conviction, their capacity to laugh, dance and sing found new edges of my heart and changed my understanding of humanity in just one day. I sense I received more from them, than they did from me, perhaps it was equal, just different and to them I am grateful.
After a few months living in Kenya, a client gifted me The Michelle Richmond Foundation to support my passions and purpose.
MRF would not exist without you, our loving supporters, Tina Clark our Financial Queen and Rob Kelley, who has had my back on legal, for 20 years. I have to give a thank you to my Partner Nev, who was our chairman, until recently, and is my guiding light.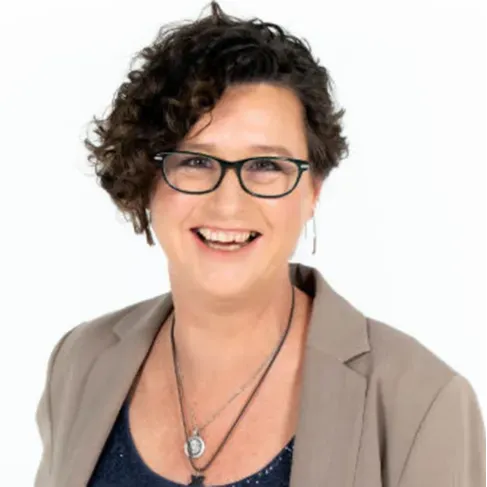 Tina Clark
Finance Broker | Entrepreneur | CAFBA Board Member | Philanthropist
Tina Clark is a finance broker, based in Sydney Australia. She is passionate about supporting children to realise their potential. For the last 10 years she has been a mentor in the Wesley Aunties and Uncles Program and was recently accepted as a Mentor for Youth off the Streets.
Tina is currently the Director of 2 Companies and a Shareholder in another. Throughout the years Tina has been involved in many organisations, Treasurer of the Australian Women Chamber of Commerce and Industry, President at Business & Professional Women (BPW) Sydney, Treasurer of BPW NSW.
In June 2015 while on a holiday in Kenya, Tina had the opportunity to visit the Kipchamgaa Children's Home. The Home made an impression on her, she spent time playing with the children and finding out more about social systems of Kenya (or lack thereof). When she returned to Australia she was determined to do something to help the children and give them a chance in life.
Nev Davies
Nev currently works as a Corporate Agribusiness and Strategic Alliance Consultant and Mediator. He has over 30 years of experience building sustainable businesses in developing nations. Working with Corporations, Government and Communities in business, sustainability, community development and development of local economies.
Coupled with his operational responsibilities as Group Plantation Director for Finlays with a workforce of in excess of 20,000 people, responsibility extended to the development of schools, hospitals, clinics, community outreach programs, research programs and building strong relationships with local and national governments.
He is the Chairman of the Board of Trustees of the Omniflora Mester Gronn Trust which is the major sponsor of the Kipchamgaa Childrens Home in Kericho, Kenya.
.
Robert Kelley
LL.M. Taxation, J.D., B.A. Dip. F.P. | Law/Taxation of individuals, corporations, trusts and estates
Robert is the CEO and Founder of The Centre For Philanthropy, based in Sorrento, Western Australia, whose objects are the promotion of philanthropy especially in the areas of education, social welfare and health.
Robert has been a strong supporter of MRF since it's conception and has supported Michelle in various endeavours for the past 20 years.  He studied law at Georgetown University Law Center, The Ohio State University, his  expertise is a great support to MRF.
Thank you for impacting the childrens and our collective future